NEXT AUTOMOBILIA AUCTION
Automobilia & Memorabilia
Wednesday 3rd April 2024
Our very popular Automobilia and Memorabilia auctions continue. To include items in this auction, contact Richard Bromell for a free valuation. rb@charterhouse-auction.com
Our latest Automobilia auction on September 26th 2023 was a great success – with a 93% selling rate we have already had consignments for our next auction in the spring of 2024
Auction Highlights
Signs of the Time
The Charterhouse specialist auction of enamel signs and automobilia on 26th September has some fabulous lots on offer.
"The market for enamel signs, whether sausages or train stations is particularly high." Commented Richard Bromell. "Today the signs are more likely to grace the wall of a kitchen, study or man-cave rather than being an advert on the side of a building."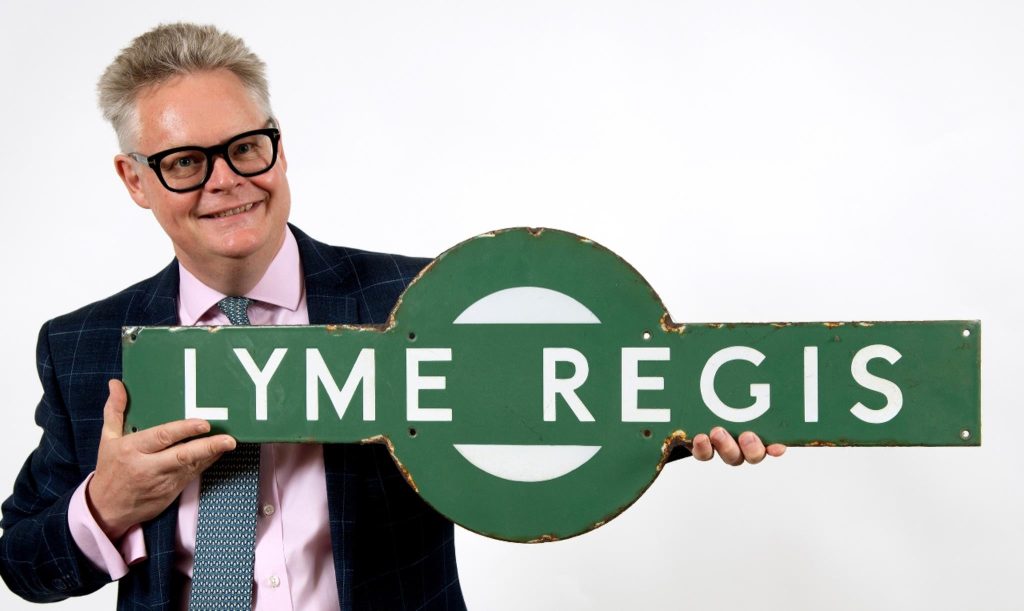 Included in the auction are rare enamel signs including a Lyme Regis station target sign estimated at £400-600 along with many other signs, car mascots, vintage car lamps and other automobilia.
Charterhouse are now accepting entries for their summer auctions of classic bikes, cars, coins, medals, stamps, collectors items, enamel signs and automobilia.
Highlights from the current entries can be seen here
Richard Bromell and the Charterhouse Team can be contact for valuations at The Long Street Salerooms, Sherborne, 01935 812277 or rb@charterhouse-auction.com
Richard Bromell with Lyme Regis enamel target sign £400-600
Richard Bromell is the head of our Classic Car Department.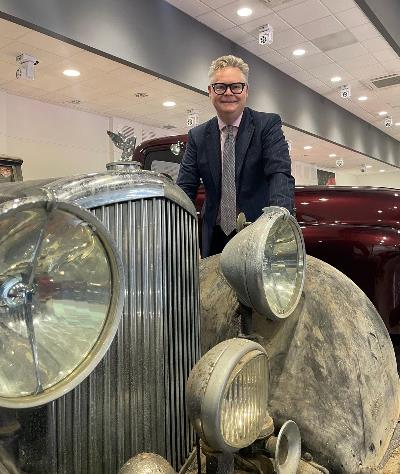 Richard is the head of our Classic Car Department. He organises these immensely popular and successful sales. Top price so far is £150,000 for a 1966 Aston Martin DB6 Vantage. Please contact Richard at the salerooms if you would like more information on including items in one of our vehicle auctions on 01935 812277 or email us at cars@charterhouse-auction.com or rb@charterhouse-auction.com
Charterhouse hold regular Classic & Vintage Car auctions. For the last 20 years our auctions have been online and in person (unless prevented by the pesky pandemic). You are welcome to come and view each auction at the beautiful Haynes International Motor Museum. You can find all our vehicle lots on car and classic.co.uk.