Richard Bromell is the head of our Classic Car Department.
Richard is the head of our Classic Car Department. He organises these immensely popular and successful sales. Top price so far is £150,000 for a 1966 Aston Martin DB6 Vantage. Please contact Richard at the salerooms if you would like more information on including items in one of our vehicle auctions on 01935 812277 or email us at cars@charterhouse-auction.com or rb@charterhouse-auction.com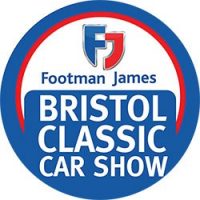 Charterhouse hold Classic & Vintage Car auctions at the Bristol Classic Car show three times a year. We also have the Wessex Car auction in April and the South West Car Auction in September, all at the Royal Bath and West Showground. Our summer Car auction is held at The Classic & Super Car Show, at Sherborne Castle. We also regularly hold one owner sales. You can find all our  vehicle Lots on car and classic.co.uk.