NEXT CAR AUCTION
Classic & Vintage Car Auction Thursday October 5th
With viewing on the morning of the auction, at Haynes International Motor Museum BA22 7LH, Live and Online
Next Auction Highlights
A brace of classic Fiat 500's feature in the Charterhouse auction of classic cars on 5th October at the Haynes International Motor Museum.
"Baby Fiats have been popular since they first came out in 1957." Commented Richard Bromell. "Today they continue to have a loyal following and still offer fun city driving."
In the Charterhouse auction are two beautifully restored Fiat 500's. Made just one year apart, in 1972 and 1973, one is painted in a shade of mustard and the other a shade of ketchup.
Both are estimated at £10,000 when they go under the Charterhouse gavel.
Charterhouse are now accepting further entries for this classic car auction.
Richard Bromell and the Charterhouse Team can be contacted for advice and valuations at The Long Street Salerooms, Sherborne, 01935 812277 or via bikes@charterhouse-auction.com
1973 Mustard coloured Fiat 500F
1972 Ketchup coloured Fiat 500L
Richard Bromell is the head of our Classic Car Department.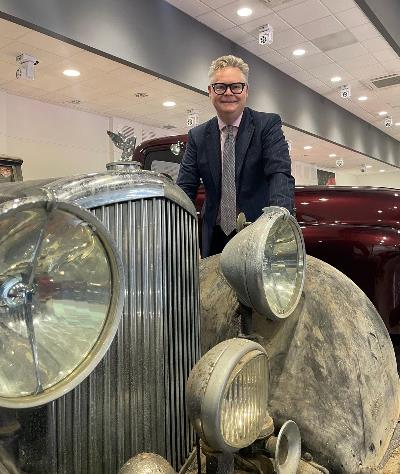 Richard is the head of our Classic Car Department. He organises these immensely popular and successful sales. Top price so far is £150,000 for a 1966 Aston Martin DB6 Vantage. Please contact Richard at the salerooms if you would like more information on including items in one of our vehicle auctions on 01935 812277 or email us at cars@charterhouse-auction.com or rb@charterhouse-auction.com
Charterhouse hold regular Classic & Vintage Car auctions. For the last 20 years our auctions have been online and in person (unless prevented by the pesky pandemic). You are welcome to come and view each auction at the beautiful Haynes International Motor Museum. You can find all our vehicle lots on car and classic.co.uk.